Company Values
At the end of the day Values are what we convey as a company to the people that we come in contact with. Our customers, clients, and vendors should see that we have a choice to make every single day. We choose to be happy instead of sad. We choose to be helpful instead of held back. We choose to be leaders and not followers. We choose to be better than our competition.
What we are and what we value are communicated by what we do and how we interact with those we come in contact with every day. In those interactions it is our goal to present in everything we do professionalism, integrity, profitability, and vision.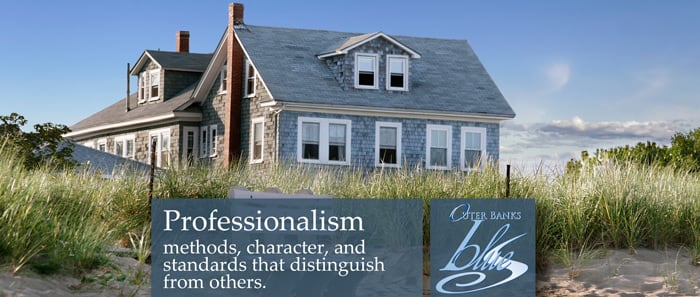 At Outer Banks Blue, when we speak about professionalism we mean to address the entire aura of how we approach doing business. Simply having the right training or skills does not make you a professional. We believe professionalism is all about standards, standards in: character, attitude, excellence, competency, and conduct.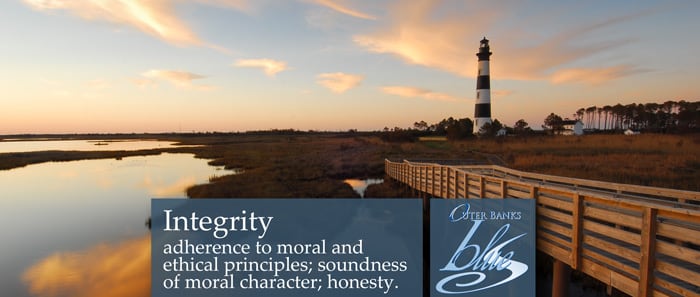 At Outer Banks Blue we like to define integrity as the pursuit of what is "right and just." And whether or not a person has integrity can best been seen in whether the "right and just" choices are still being made when no one is watching. We strive to do what is right every day, in every decision, every time. We want to be the same person you met on the phone and off the phone.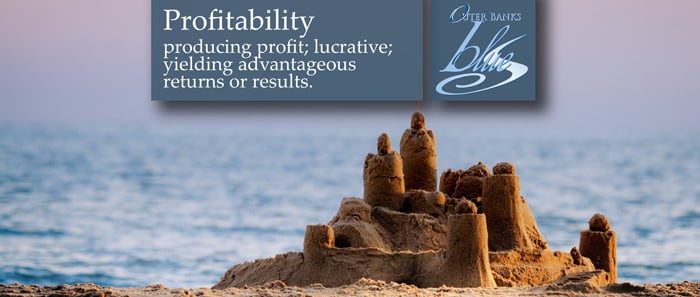 We're not ashamed to admit it, we're in business to be profitable. We work very hard as a team to be successful. We know that our profit is improved by giving people a reason to always choose Blue and we do this by always seeking to exceed customer expectations.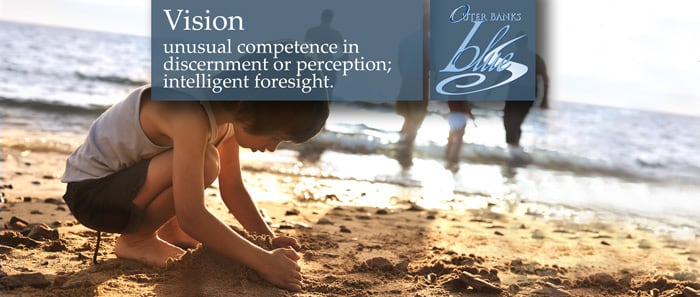 Vision is the framework for all of our strategic planning. It sets the course for acheiving our hopes and dreams. At Outer Banks Blue we believe having a clear direction for where you're heading means everything. To quote Zig Ziglar, "If you aim at nothing, you will hit it every time." Everything we do has a purpose and everything is done with our vision in mind.
Give us a call today and discover the "Blue difference."